Up to now, GN Solids Control have mature solids control equipment models. This can meet most of the requirement from end users, but not all. Some special requirement from customers, we have to take more time to do some necessary works. Eg. Shale shaker. GN Solids Control have 3 basic model shale shaker, GNZS752 series shaker, GNZS703 series shaker and GNZS594 series shaker. The treating capacity is 200gpm, 500gpm and 600gpm separately.  For workover rig or small geothermal rig, the separate shale shaker is enough to treat the returned drilling mud from rig, but for large oil drilling rig, 2 or 3 sets of shale shaker generally required.
Dual Connection Shale Shaker
GN just got Purchase order from Egypt Drilling Company. They require one set Dual connection shale shaker. The dual connection shale shaker should come with distributor to separate the drilling mud evenly from the well. GN Solids Control connect two sets GNZS703 series shale shaker with same big base to connect. You can see more details from the pictures.
GN 1000gpm Dual connection shale shaker technical specs:
Shaker model: GNZS703E-HB
Shaker qty:  2 sets
Total treating capacity: 1000gpm
For details of GN shale shaker, pls check on GN website: http://www.gnsolidscontrol.com/shale-shaker/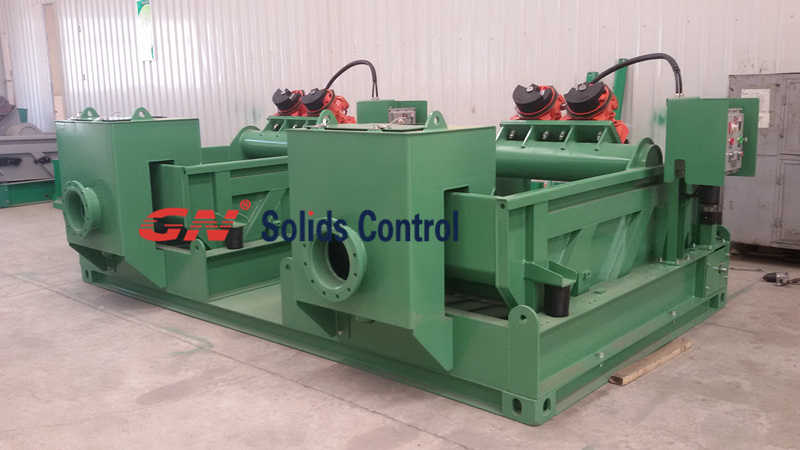 GN mud agitator
GN have two path to sell agitator. One is matched with mud system. When customer buy complete set mud system, they generally buy the mud agitator together from us. The other is some customer from North Africa or Middle East, they would like to fabricate the mud tanks locally to lower down high cost on freight, but they don't have a good brand agitator seller locally, they would like to buy from GN Solids Control. In this case, GN mud agitator have a good sales amount each month.
For details of GN mud agitator, pls check on GN website:  http://www.gnsolidscontrol.com/mud-agitator/
GN mud centrifugal pump
The sales of GN mud centrifugal pump is similar as mud agitator. Another advantage is GN centrifugal pump spare parts is interchangeable with NOV mission pump. The end user can also contact GN Solids Control for mission pump spare parts inquiry.
For details of GN centrifugal pump, pls check on GN website: http://www.gnsolidscontrol.com/sand-pump/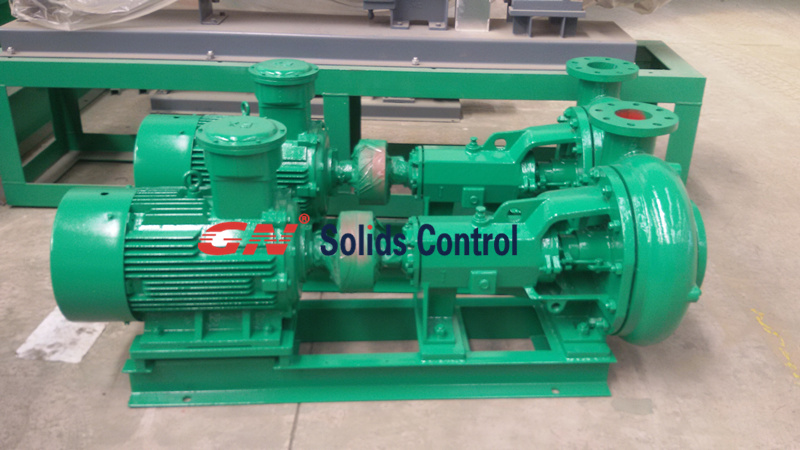 2 Pings to "1000gpm Dual Connection Shale Shaker"
1000gpm Twin Connection Shale Shaker | Posts Says:
August 21st, 2014 at 5:10 am

[…] 1000gpm Dual Connection Shale Shaker is a publish from: Mud Solids Control Equipment […]

1000gpm Twin Connection Shale Shaker | Posts Says:
August 27th, 2014 at 11:26 am

[…] 1000gpm Dual Connection Shale Shaker is a submit from: Mud Solids Control Equipment […]
Leave a Reply