GN Solids Control is a manufacturer of solids control and waste disposal equipment. After more than 10 years of continuous R&D and development, GN Solids Control has established overseas branches in the United States and Russia.
Recently,
GN Solids Control delivered a complete set of oil-based drill cuttings cleaning
system for Chinese customers. It mainly includes the following key processing
equipment:
High G shale shaker, the material is transported to GN high G shale shaker by its own weight. Sieving solid particles above 100um through a shale shaker. At the same time, GN Solids Control also provides other different types of shale shaker.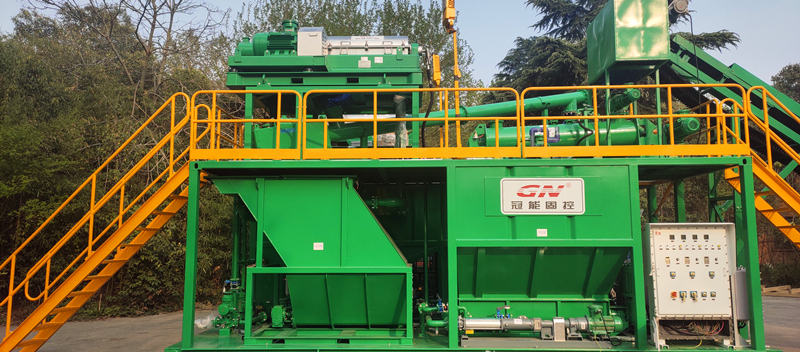 There
are 2 sets of dynamic mixing devices. After the mud processed by the shale
shaker is fully mixed with the medicament, it enters the centrifuge for
processing, which can achieve a better treatment effect.
There
are 2 horizontal decanter centrifuges and 2 GN Solids Control decanter
centrifuges to separate fine particles above 2-5um. The first is a medium-speed
centrifuge and the second is a high-speed centrifuge.
One set of inclined plate settler, and the materials processed by the GN Solids Control decanter centrifuge are further processed by the inclined plate settler.
Screw conveyors and belt conveyors, multiple screw conveyors and belt conveyors are used to convey solids.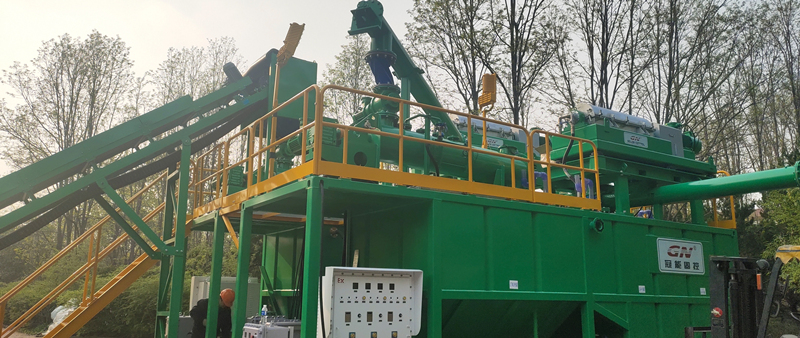 When
classified by treatment process, this GN oil-based drill cuttings cleaning
system includes:
Pre-processing
module: crushing and screening. Use a crushing bucket or crusher to crush
oil-based rock debris.
Screening
module: coarse solid screening. It can be heated in advance to obtain better
separation performance, and the broken oil chips are separated first with a
coarse shale shaker.
Washing
module: dynamic mixing washing machine. The sludge cleaning agent can be added
to thoroughly clean the sludge.
Solid-liquid
separation module
Secondary
mixing and washing module
Secondary
solid-liquid separation module
Collection
module
If
have more need of this solution, welcome contact us.
Leave a Reply