Every year we have big budget for oil & gas drilling show which include solids control equipment exhibition. This year, we also attend many oil equipment exhibitions in different countries and areas.
1) Nigeria oil & gas exhibition in March.
Nigeria is leading country in oil drilling field in West Africa. We have lots of valuable customer there. The main customer business is to offer solids control service or drilling waste management service with centrifuge, vertical cuttings dryer & high G dryer. There are also some drilling companies with several land drilling rigs who service themselves with GN Solids Control equipment directly.
Nigeria oil & gas exhibition NOG, holding in capacity city Abuja, is attracting more and more visitors every year. GN Solids Control take waste management decanter centrifuge there.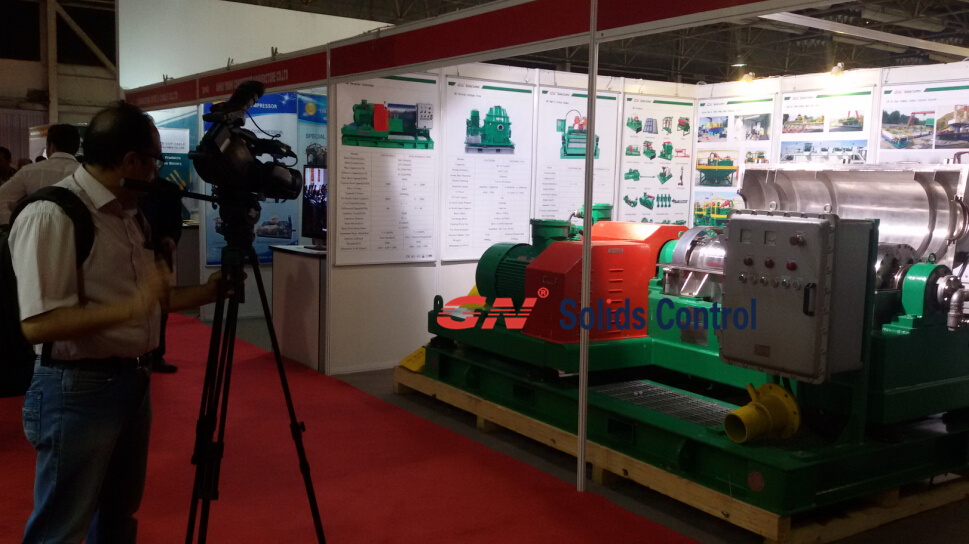 2) Iran oil & gas exhibition in May
Iran is leading country to produce oil in Middle East. We start business with Iran clients from 2010, until now, GN Solids Control have a good reputation in Iran and many people in this field know GN centrifuge high quality. Up to now, we exported over 30 sets decanter centrifuge to Iran, the main end user is NIDC with over 70 drilling rigs.
3) CIPPE Beijing 2015 in March
CIPPE Beijing is the largest and most professional oil & gas equipment exhibition in China. The reputation of CIPPE in the world is also becoming much better, more and more valuable customers from different countries come to China to talk with professional suppliers and buy lots of equipment. On this show, we also meet with valuable buyers and sign big contract of drilling waste management equipment & solids control mud system.
MIOGE is the largest and best-attended oil and gas trade event in Russia and Central Asia. Over 20,000 local and international visitors attended the previous edition. We attend the exhibition with GN latest model vertical cuttings dryer GNCD730 and GN most popular waste management centrifuge which is very good performance for heavy mud treatment.
GN Solids Control will also attend many valuable drilling field exhibitions in the upcoming half year. If you need any support from us, pls contact us freely.
Leave a Reply