Recently, two GNLW224D-GP series small solid-liquid separation decanter centrifuges and related sludge transfer pumps produced by GN Solids Control are sold to a foreign environmental protection company. The sludge transfer pumps include horizontal centrifugal pumps and solid vacuum pumps.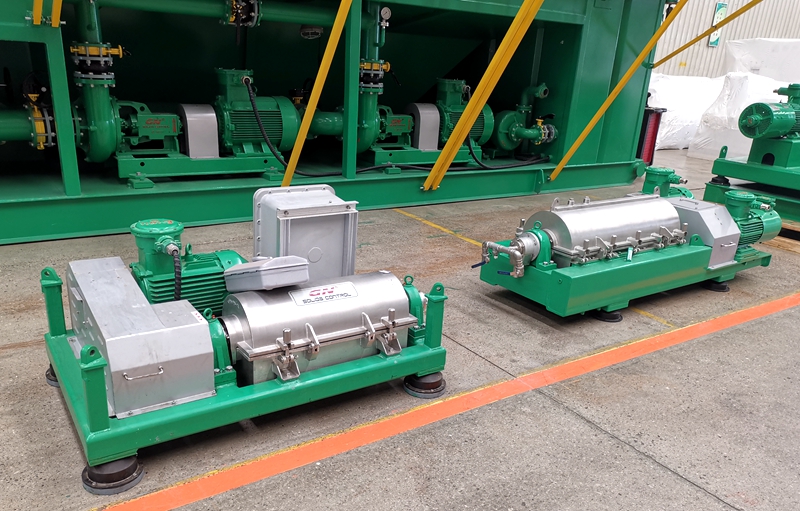 The GNLW224D-GP series decanter centrifuge of this project is designed with a single processing capacity of 5m3/h, with a maximum design speed of 4500RPM and a standard speed of 3800RPM. The designed maximum separation factor is 2492G, and the separation particle diameter is 2-5μm. The torque of the differential is 500N.M, and the power of the main motor is 11KW. Centrifuges produced by GN Solids Control are widely used in drilling mud treatment, sewage environmental protection treatment, oily sludge treatment, solid-liquid separation in the chemical and food and beverage industries.
The GNSP-10B series solid vacuum pump of this project is also called pneumatic conveying pump. Because it can convey materials with higher solid content by using the internal vacuum pressure of the equipment, it is also called solid vacuum pump. The designed flow rate of a single unit is 10m3/h, and the air supply demand is 4.3m³/min. Because of its strong transportation capacity, high work efficiency, low equipment failure rate, simple operation and maintenance, etc., it is favored by the majority of environmental protection customers. In addition, this equipment can also be used to clean ship cabins, clean mud tanks, transport drilling waste, transport drill cuttings, Various purposes such as cleaning up drilling platforms.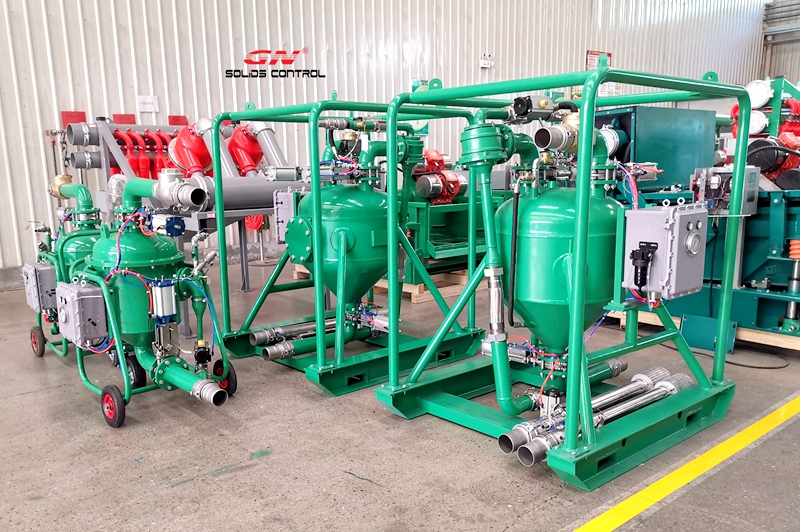 GN Solid Control focuses on the R&D and manufacturing of separation and conveying equipment. If you want to know more, we sincerely welcome you to inquire or visit our company.
If you want to know more about GN Solids Control, we sincerely welcome you to inquire or visit our company.
Leave a Reply