Decanter Centrifuge can be used in many applications, like solids control system for oil drilling, mud treatment unit for sludge treatment and also can be used for water/oily waste treatment.  In order to make the centrifuge easy to lift and transport, the customer prefer to protection framework decanter centrifuge with VFD control panel and feed pump.
GN Solids Control just got Purchase Order of protection framework decanter centrifuge from drilling sludge treatment customer. After discussion, the customer confirm on high speed decanter centrifuge GNLW363BG-VFD with Netzsch brand NEMO pump for feeding & Variable Frequency Drive PLC control panel. Pls find details as below: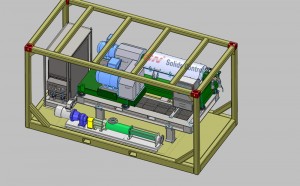 1) Decanter Centrifuge: GNLW363BG-VFD
High Speed Decanter Centrifuge: the Max. speed can reach to 3900RPM, typical working Max speed can be 3200RPM.
Variable Speed Decanter Centrifuge:  the bowl speed is adjustable with controller from a separate cabinet- PLC variable frequency drive control cabinet. The speed range can be 500RPM to 3200RPM, including almost every speed suitable for different work conditions.
High configuration Decanter Centrifuge: GN Solids Control have high configuration decanter centrifuge and economic configuration decanter centrifuge. Most of the customer will buy high configuration decanter centrifuge considering the life-time and the working performance after used 1 year. You know the difference between high configuration & economic configuration can not tell in the first year; however, it will appear from the second year or third year, very apparent.
Test Video of GN centrifuge in Argentina for water based mud: http://www.gnsolidscontrol.com/video/water-based-mud-decanter-centrifuge-argentina
2) Netzsch Germany brand NEMO pump
This pump is ideal pump for feeding decanter centrifuge. It is positive displacement pump and single screw pump. US decanter centrifuge supplier like Derrick or Swaco also use this pump or MONO pump for feeding centrifuge.
GN Solids Control with long-term cooperation agreement with Netzsch China manufacturing base can offer much better price to GN customer.
3) Steel framework for decanter centrifuge
There are two advantages of the steel framework:
No.1:  this can protect the decanter centrifuge from impact from fallen objects.
No.2:  the steel framework with lifting point on head and space on foot for easy transport.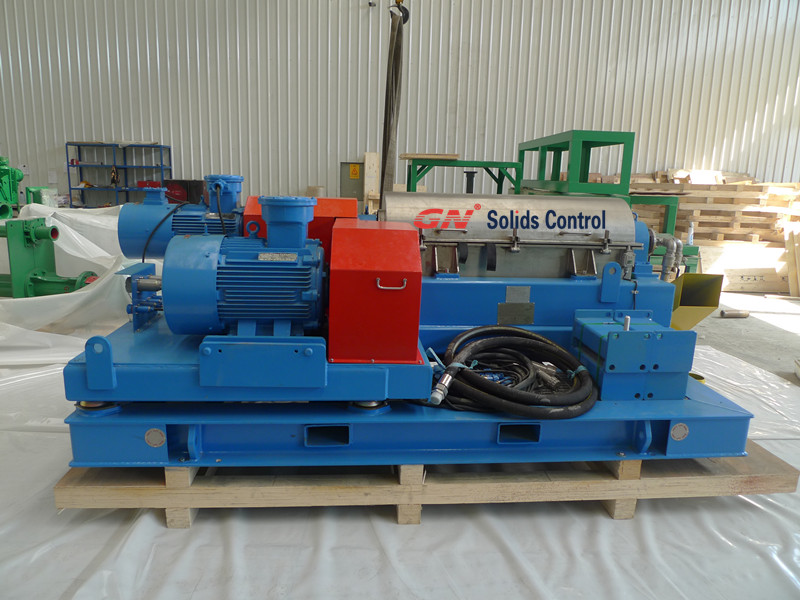 GN Solids Control not only the leading and professional decanter centrifuge manufacturer, but also can meet the customer's requirement to the upmost. The customer who want customized solution for special requirement, pls Contact us freely.
4 Pings to "Protection Framework Decanter Centrifuge"
Leave a Reply