Oilfield Sand Pump China manufacturer-GN solids Control
Buy oilfield drilling mud cleaning system Sand Pump From China supplier at best Price.
Enjoy good service. Oilfield solids control sevice
Picture for Oilfield Sand Pump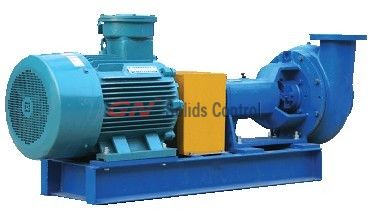 Oilfield sand pump Discription
SB series Sand Pump is the ideal solids control field equipment to provide impetus for Desander 、Desilter and Jet Mixing Device. It can also be used as a auxiliary pump of the mud pump and a drilling Trip Pump at the mouth of a well. We considered exactly in the process of designing parameters to make the equipment to work  in  excellent  conditions. Most parts of  the Sand Pump can be exchanged , with advantages of  maintenance、less seal leakage、reliability and convenient in operating . GN company has reached the national and international advanced level in both technical properties and sealing life.
Buy GN solids Control Sand pump with assured quality.Best Price.
One Ping to "Oilfield sand pump manufacturer"
SB Sand Pump from China Says:
October 20th, 2009 at 11:21 pm

[…] series oilfield  Sand Pump Technical […]
12 Responses to "Oilfield sand pump manufacturer"
Leave a Reply