Recently, our company GN Solids Control successfully customized a set of GNCD930 oil-based cuttings dryer and a set of GNLW553C-VFD drilling centrifuge for foreign drilling companies, and completed the installation and commissioning, and operated stably on the customer's drilling site for drilling waste management work, Or highly affirmed by customers.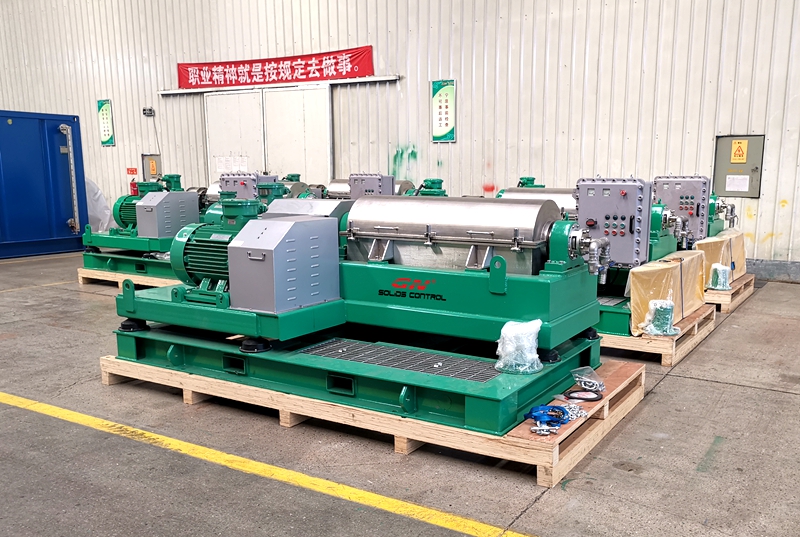 1.
GNCD930E-VFD oil-based cuttings drying machine
GN Solids Control GNCD930E oil-based vertical cuttings dryer machine is mainly used for oil-based cuttings drying at oil drilling sites. Ensure that the treated oil-based cuttings can meet environmental protection and transportation requirements, and recover a part of the oil-based mud for recycling, effectively reducing the cost of drilling mud. The processing capacity of GN Solids Control cuttings drying machine can reach about 30-50T per hour, and one cuttings drying machine can meet the needs of one or more wells at the same time. GN Solids Control cuttings dryer can not only meet the treatment of oil-based mud cuttings, but also meet the treatment of composite-based mud cuttings. And in order to meet customers' different working conditions and the complexity of cuttings, our company also provides customers with frequency conversion stepless speed regulation cuttings drying machine, which can more fully adapt to the customer's on-site operating conditions. In addition, the GN Solids Control cuttings dryer is also equipped with a special high-pressure air knife to automatically clean the screen to prevent the screen from clogging during operation.
2.
GNLW553C-VFD drilling centrifuge
GN Solids Control GNLW553C-VFD drilling decanter centrifuge is mainly used in drilling mud processing, with large processing capacity, which can meet the requirements of most working conditions. The diameter of the rotating drum of the GNLW553C-VFD centrifuge is 550mm, the length of the rotating drum is 18000mm, and the length to diameter ratio is 3. According to the different materials and separation requirements of customers, the length to diameter ratio can also be set to 4. The GNLW553C-VFD centrifuge electric control system adopts PLC touch panel control. The sensor can be installed on the centrifuge to monitor the running status of the centrifuge and feed it back to the control panel. The centrifuge can be directly controlled on the control panel. GN Solids Control is a professional manufacturer of solids control and waste treatment equipment. If you have solids control and waste treatment needs, you can contact us at any time.
Leave a Reply