M-I SWACO has been awarded a substantial multi services contract inclusive of drilling and completion fluids, drilling waste management, filtration, wellbore clean up tools, vessel cleaning and related services .
This contract is six year (with option for two additional years) and begins June 2010. The revenues is expected to result in approximately $800 million over the life of the agreement.
This contract routinely services 6 to 10 drilling rigs offshore Cabinda, Angola in Blocks 0 (shallow water) and Block 14 (deepwater).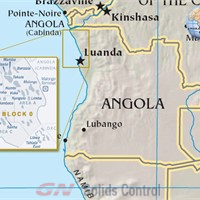 It is one of the largest individual, multi service contracts throughout West Africa. The size, duration and scope of the contract will ensure M-I SWACO's participation and presence in the Angolan market for years to come.
"This contract award affirms the excellent customer service and product performance that M-I SWACO  provided to customers, we do not only sell products of  MI-SWACO, we learn from them, GN solids control will insist on producing high quality products, and providing high quality services!" stated Chou, President and CEO of GN solids control.
GN Supply Shale Shaker Screens For MI-Swaco and Brandt Shale Shakers,GN Supply Both MI-Swaco and Brandt Shaker screens From our OEM shaker screen factory. To meet our customers needs for finding reliable shale shaker screens for Derrick,Mi-swaco,Brandt type and our own brand GN Solids Control shake screen.
22 Responses to "M-I SWACO's Service to Offshore Angola"
Leave a Reply