Last week, a batch of vertical cutting dryers and centrifuges were commissioned at the first GN Solids Control plant and shipped to a large mud service company in Russia. Vertical cuttings dryers and settling centrifuges are among the key equipment in oil drilling mud service engineering.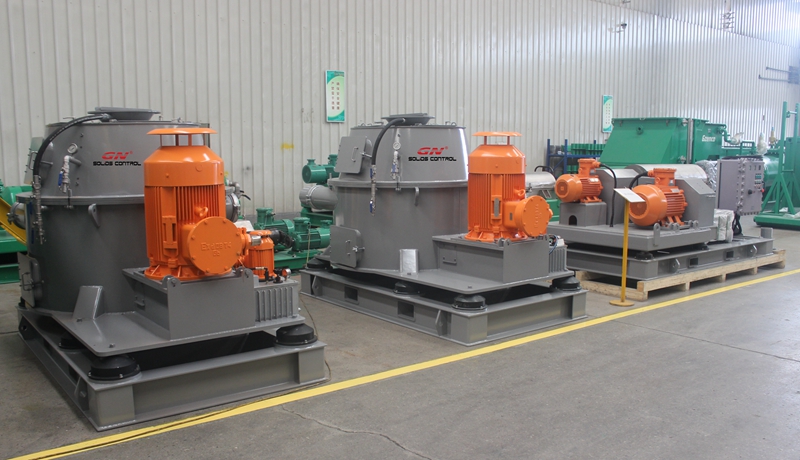 The vertical cuttings dryer is a separation device primarily used in drilling cuttings processing systems. The cuttings discharged from the shale shaker of the solid control system can be transported to the cuttings drying device for further processing to recover more drilling fluid.
The GN Solids Control vertical cuttings dryer has the following features:
The mesh size of the device is available in 250, 350 and 500 micron sizes for different separation sizes.
The air knife system prevents material blockage during operation.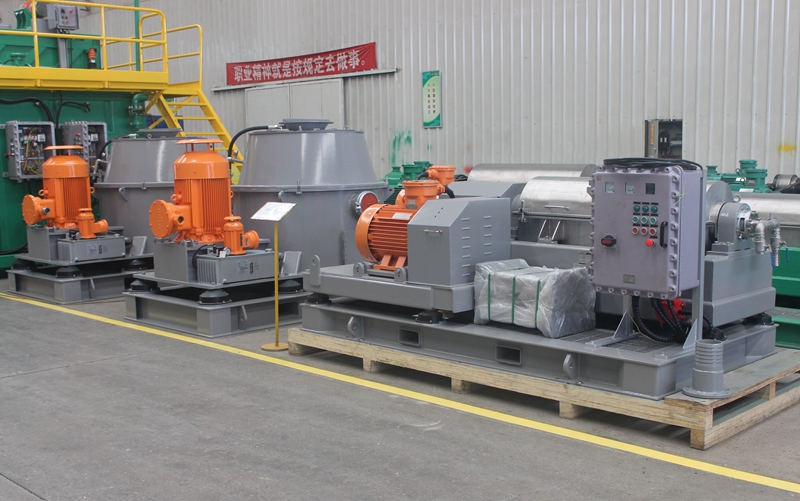 The exclusive drain ring rinsing system prevents fine solids from depositing inside the unit.
The lubricating oil pump is interlocked with the main motor to ensure smooth running of the bearing.
The vertical cuttings dryer can be used for further processing of OWM and SWM mud cuttings. After treatment by the dryer, the cuttings oil content can be less than 5%.
In the mud service industry, decanter centrifuges have a wide range of applications. First, it can be used for barite recovery and separation of ultrafine solids in drilling fluid solids control systems. Second, the liquid phase discharged from the vertical cuttings dryer will be pumped to a decanter centrifuge for further solid-liquid separation to recover more drilling fluid. The sedimentation centrifuge is an important device to maintain the performance of the drilling fluid.
The GN Solids Control centrifuge has the following features:
Drum diameters are available in 9, 14, 18, 22, 25 and 30 inches.
The drum material is made of 2304 duplex stainless steel.
Centrifugal casting technology makes the drum material distribution more dense during the manufacturing process of the drum to achieve better dynamic balance.
The screw thruster and the slag discharge port are protected by tungsten carbide bushings, which have long working hours and small maintenance.
The programmable controller and variable frequency speed control system can meet the higher intelligent requirements of customers.
For more information on GN Solids Control unit, please feel free to contact us.
Leave a Reply