This week, GN Solids Control shipped two sets of oil-based cuttings processing equipment to Russia for the recovery of drilling fluids from oil-based cuttings. Considering the weather, the equipment is installed in the container, and this design will also make transportation easier.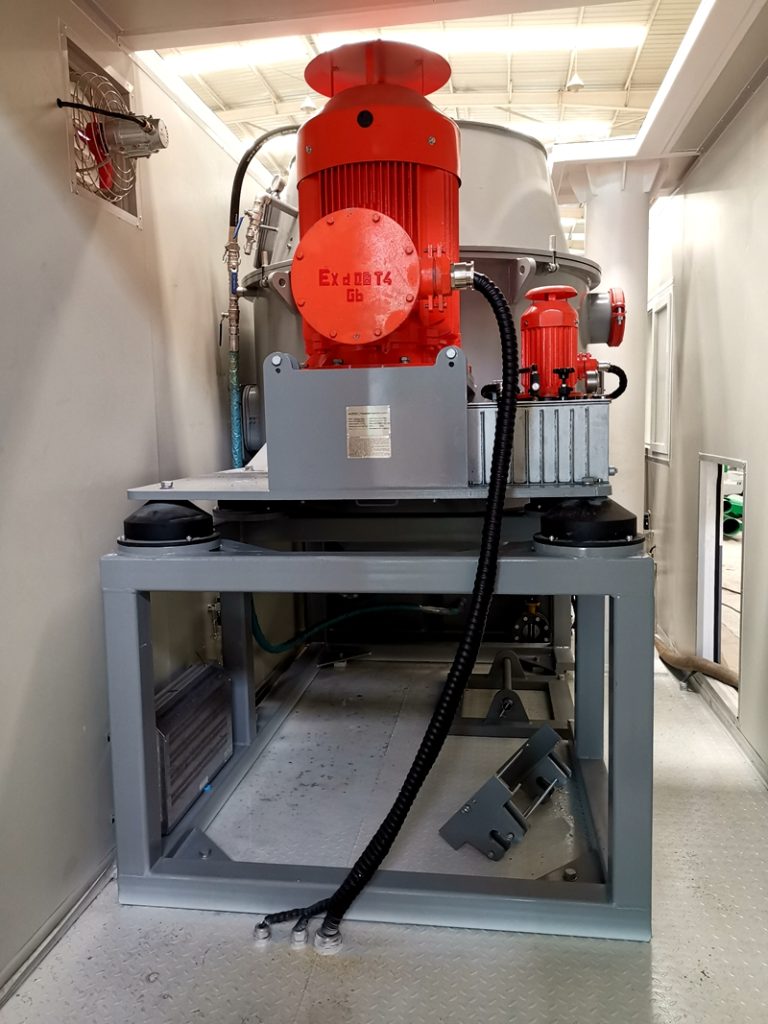 The cuttings equipment is an important part of the closed loop mud system, which can recover more valuable drilling fluid and reduce waste discharge. Reduce drilling costs and protect the environment.
GN Solids Control not only provides a single unit, but also provides a cuttings handling system that includes different types of equipment. Vertical drill cutting dryers and settling centrifuges are key equipment in chip handling systems.
For oil-based drilling cuttings, vertical cutting drying units are ideal for separating drilling fluids and cuttings. The drying unit receives the cuttings discharged from the solid-controlled vibrating screen and operates at 900 rpm to effectively reduce the oil on the cuttings to 5%. We use a high-hardness scraper to push the separated chips off the screen. The high quality scraper ensures stable performance of the drying unit and low maintenance costs.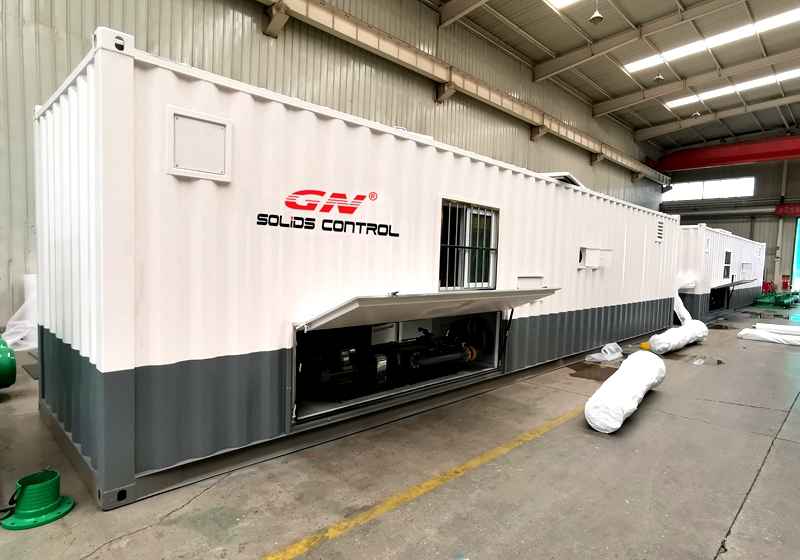 The fine particles flow out of the cuttings dryer through the sieve holes and enter the buffer tank. The waste slurry processing centrifuge is used to further separate the effluent from the dryer. We recommend using an ultra-wearable screw pump to deliver the mud from the buffer tank to the centrifuge for fine particle separation. The centrifuge was run at 3200 rpm to produce a separation factor of 2062 g, under which 2 micron sized fine particles would be removed. After treatment by a sedimentation centrifuge, the drilling fluid can be reused.
GN Solids Control offers vertical drill dryers and centrifuges with fixed speed or VFD variable frequency control modes. Customers can find almost all equipment for cuttings from the GN Solids Control product catalog. Sludge vacuum pump and screw conveyor for cuttings, vertical dryers for high temperature dewatering and high-speed centrifuges for fine cuttings. Please feel free to contact us if you have any requirements.
Leave a Reply