Recently, the small solid-liquid separation complete system equipment produced by GN Solids Control has undergone rigorous testing in the factory and is ready to be loaded and shipped to the European customer project site.
Big quantity orders of GN Solids Control come from repeat orders from old customers. It is believed that the stable quality and performance of GN's products can give customers confidence in GN Solids Control's products.
So what are the characteristics of GN Solids Control equipment that can stand out among many domestic solid control counterparts? The following introduces the advantages and characteristics of the core products of this system, GNLW223D-VFD decanter centrifuge and GNZS752F-MDZF vibrating screen;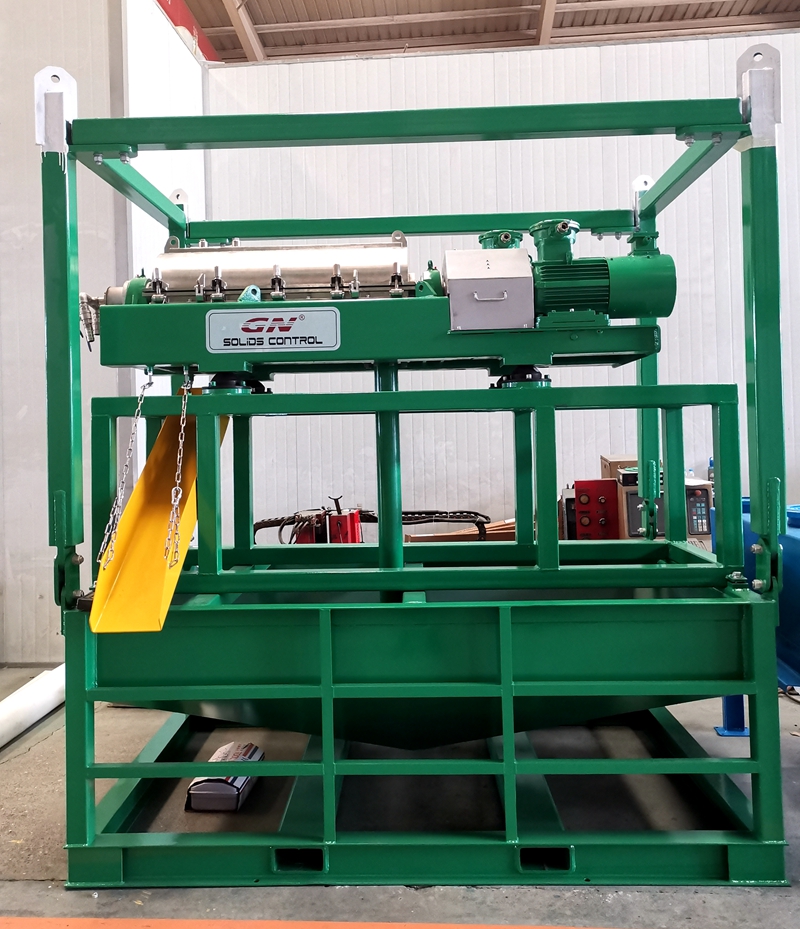 GNLW223D-VFD decanter centrifuge parameters:
Centrifuge model GNLW223D has a critical capacity of 130 l/min;
Conventional throughput 100 l/min, drum diameter 9inch (220mm);
Drum length 26. .4inch (670mm) critical drum speed 4500RPM;
Conventional drum speed 3800RPM separation factor (critical) 2492G;
Separation factor (conventional) 1777G main motor power 15HP (11KW)
GNZS752F-MDZF shale shaker parameters
Model GN ZS 752F-M D ZF Vibration track straight line;
Processing capacity (m:/h) 45 Vibration motor power (kw) 2×1.0;
Number of screens (pieces) 2 Screen size (mm) 750x 900;
Screening area (m2) | 1.35 Excitation strength ≤7.5G;
Double amplitude (mm) 4.14-5.96 Screen box adjustment angle +2°;
Mud tank type overhead cofferdam height (mm) 714;
Weight (dry grams) 929 length x width x height (mm) | 1816 x 1657 X 1083
In addition to the small solid-liquid separation system introduced above, GN Solids Control also produces a complete set of oil&gas drilling solids control systems, trenchless and CBM drilling mud recovery systems, piling and shield mud purification systems, drilling waste treatment systems, industrial environmental protection Solid-liquid separation system such as mining. If you want to know more about GN Solids Control, we sincerely welcome you to inquire or visit our company.
Leave a Reply