GN Solids Control, as a leading manufacturer in the solid control industry, has provided several customized systems including sludge treatment systems for customers worldwide. Recently, GN Solids Control has delivered a Chinese sludge treatment system with a processing capacity of 15m3 / h to a Chinese customer.
GN Solids Control sludge treatment system is mainly composed of the following units:
1.GN Solids Control feed pump
Since the sludge to be treated usually has a larger density and a higher viscosity, a powerful conveying system is used to pump the sludge. The solution adopted by GN Solids Control is a vacuum delivery pump, which mainly transports sludge with a solid content of 80% and particles smaller than 75mm. Any movable sludge or medium can be transported by GN Solids Control vacuum pump.
2.GN Solids Control premixed heating tank
When the sludge needs to be diluted with chemical substances, it is usually necessary to heat the materials to improve the homogeneous mixing effect. Mud mixers are also used to thoroughly mix oil sludge. At present, the available heating methods are resistance wire heating and steam heating.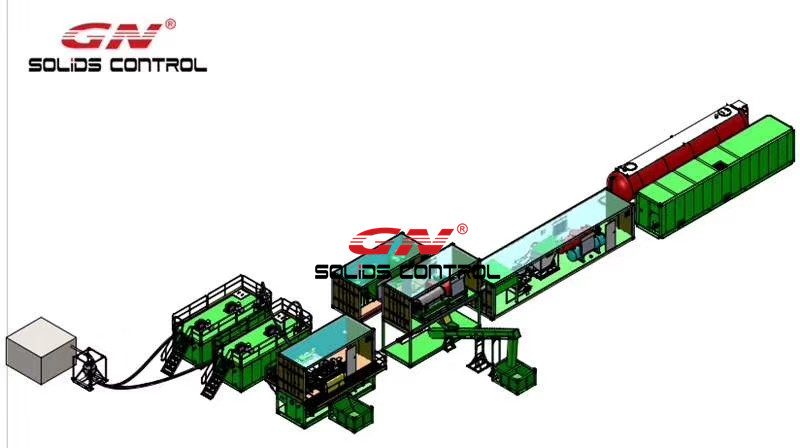 3. Shale Shaker coarse screen processing device
The submersible pump pumps the diluted sludge into the GN Solids Control shale shaker processing device. The double-layer shaker is a common shaker. The shaker is equipped with an anti-splash device and a flushing nozzle to clean the screen surface at a certain frequency to prevent the shaker screen from clogging.
4.GN Solids Control two-phase separation centrifugal processing device
Most of the solid particles in the mud discharged from the vibrating screen are further separated by the GN Solids Control two-phase sedimentation centrifuge. After being processed by a centrifuge, the solid oil content is about 1% -3%. Thermal cracking equipment can be used for further processing of solids discharged from vibrating screens and sedimentation centrifuges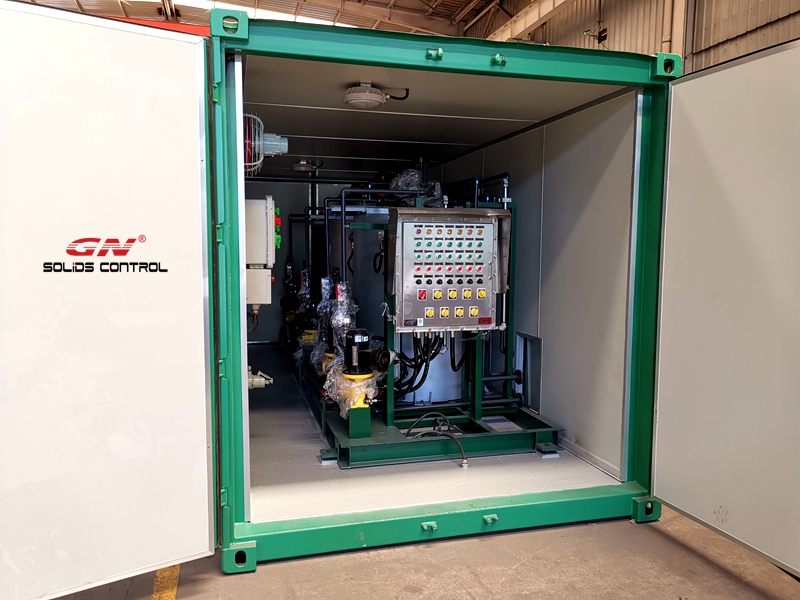 5.GN Solids Control three-phase dish centrifuge processing device
GN Solids Control three-phase disc centrifuge as a key processing equipment can obtain a large amount of clean oil (BS & W less than 3%) and clean water (oil content of 1000-3000ppm).
The GN Solids Control sludge treatment system is a compact and integrated system. The above treatment equipment can be placed in standard containers for easy movement and construction.
If you are interested about this news, welcome contact GN Solids Control to get more detail
Leave a Reply