Shale Shaker is the most widely used solids control equipment in oil and gas drilling system. The working principle of the drilling mud vibrating screen is very simple, mainly composed of the base, the screen box, the screen, the mud logging tank, the excitation motor, the shock absorption spring, the control switch, and the adjustment device.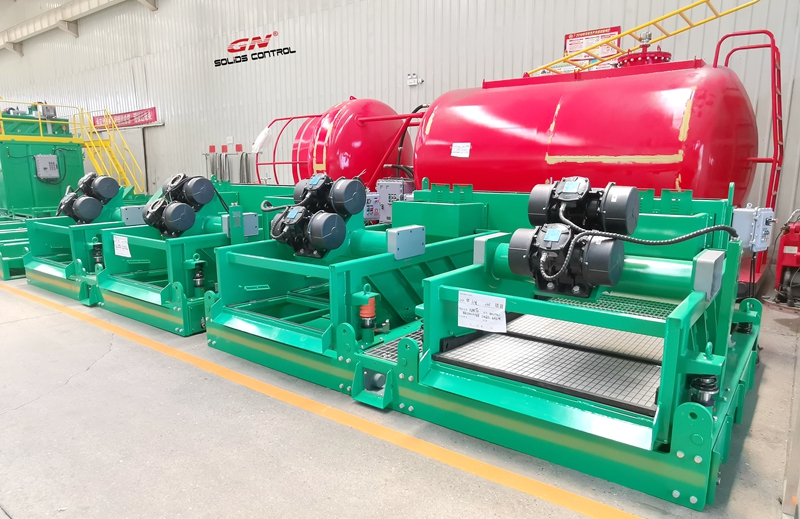 GN Solids Control was established in 2007 and started to produce drilling mud shakers in the same year. After 13 years of development, GN Solids Control has never forgotten its original intention and has been committed to creating a first-class solids control brand in the global solids control industry. At present, GN Solids Control drilling mud shaker has become one of the most technologically advanced and reliable drilling mud shaker brands in the global oil drilling mud treatment equipment industry.
In the early stage of product development, GN Solids Control encountered various problems like other manufacturers, which seriously affected the quality, reliability and stability of the shale shaker and shaker screen.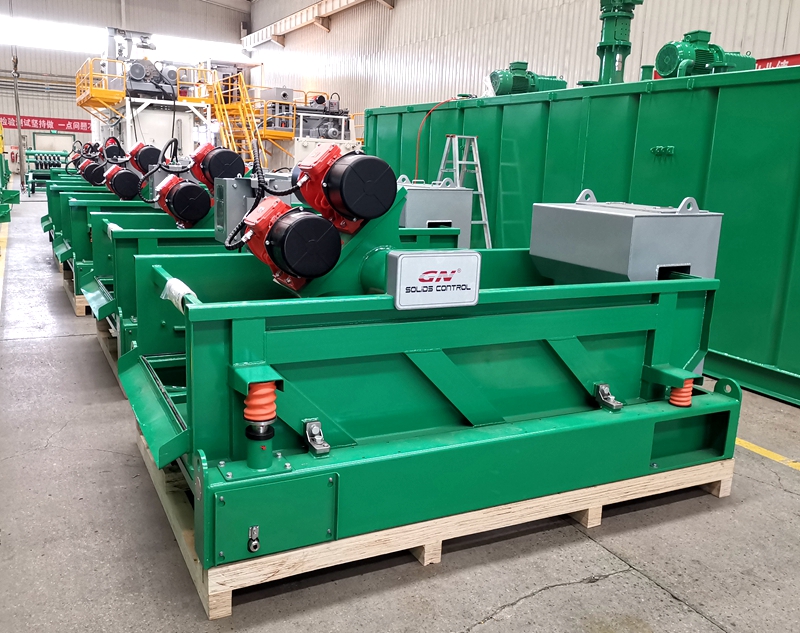 However, from product design and calculation, manufacturing process optimization to process and final inspection, GN Solids Control has worked hard to overcome difficulties, and not let go of every detail that affects product quality. The pursuit of excellence in the pursuit of the perfect realization of each process has finally improved the quality of GN Solids Control's vibrating screen products, and has been praised by customers in various countries and regions around the world.
GN Solids Control proved one point with practical actions: the quality and performance of our drilling mud vibrating screen products are not inferior to world-renowned brands of vibrating screens. This has been confirmed in the United States, in Africa, in the Middle East, and in every corner of the world.
So, what is the reason for GN Solids Control's achievement?
1. Continuous accumulation. GN Solids Control has accumulated a lot of data and experience in many technologies such as product design, raw material blanking, welding, stress balance, testing and final evaluation.
2. Continuous technological innovation. GN Solids Control has always invested heavily in equipment upgrades. Take the lead in realizing an automated welding production line in the vibrating screen welding process, which greatly improves the quality, efficiency, and consistency, and reduces labor and material costs.
If you are interested in GN Solids Control's shale shaker, you are welcome to visit our company for guidance.
Leave a Reply