With years of experience in the manufacture of oil drilling mud solids control systems, GN Solids Control is able to design and manufacture mud recovery systems in accordance with standard configurations or customer requirements. This week, a solid control system will complete the factory's trial installation and testing, and then shipped to an oilfield customer in China.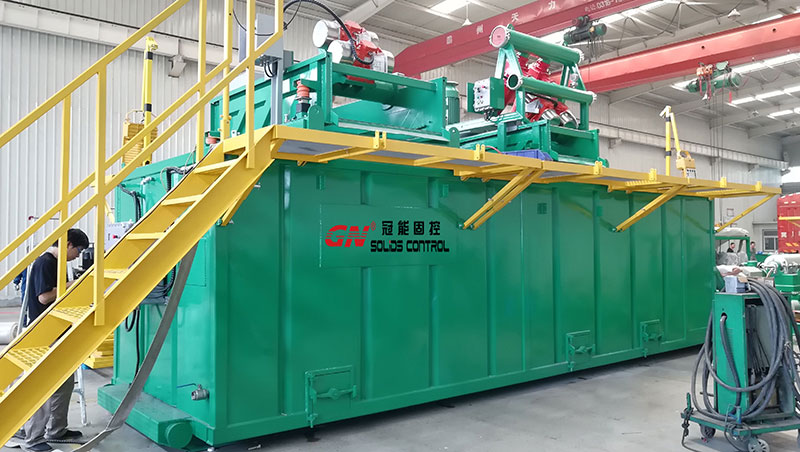 The system is a stand-alone mud solids control system with solid separation and mud reconfiguration.
1. Separation equipment – The system is equipped with a GNZS703 shale shaker and two cyclone 10 inch desanders for solid particle separation. The coarse separation will be carried out on the shaker unit and the latter will be used for fine particle separation.
2. Pumping system – The pumping system consists of a submerged slurry pump, a sand pump and a mixing pump. Considering the replacement of the drilling tool, the mud system is equipped with a drill-down pump, so the mud tank is equipped with an in-tank compartment. To ensure adequate tank volume, we use a vertical mud pump to feed the desander. The mixing pump is used to circulate the polymer mud material to provide pressure to the mud gun.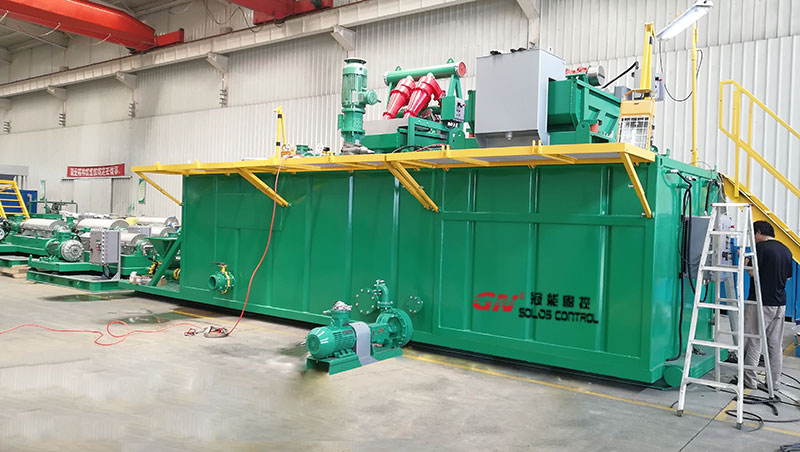 3. Mud tank system – When designing the mud, we fully considered the division of the equipment and compartments installed on the mud tank to ensure the continuous workflow of the mud system. Pipes and valves are provided in the mud tank to facilitate mud flow. Aisles and handrails are provided to allow the operator to safely operate the tank.
GN Solids Control is standard on drilling mud solids control systems. We also offer custom configurations based on customer specific requirements for capacity and budget. Before placing an order, the customer will get a layout and flow chart to give a more specific impression of the mud system.
For more information on GN Solids Control sludge handling equipment, please feel free to contact us
Leave a Reply