Recently, the GN Solids Control decanter centrifuge and screw conveyor equipment have undergone rigorous testing in the factory and are ready to be loaded and shipped to the wastewater treatment company.
Many orders of GN Solids Control come from repeat orders from regular customers. I believe that the stable quality and outstanding performance of GN Solids Control products can give customers strong confidence in GN Solids Control 's products.
So what are the characteristics of GN Solids Control equipment that can stand out among many domestic solid control counterparts? The following introduces the advantages and characteristics of GN Solids Control decanter centrifuge;
Advantages and characteristics of GN Solids Control decanter centrifuge: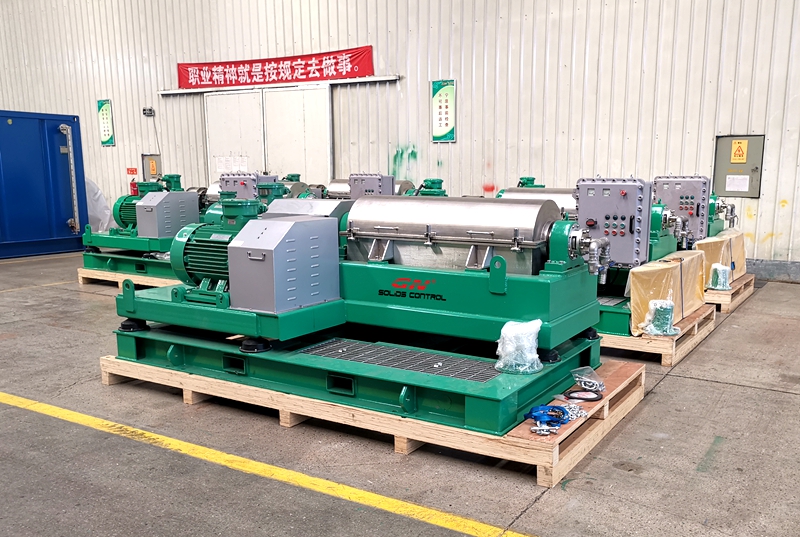 1. Drum material: duplex stainless steel 2304; screw pusher: duplex stainless steel 2205;
2. The main bearing is lubricated with dilute oil, the bearing runs better, can reach higher speeds, and is equipped with a lubrication protection system, which can still provide lubrication for 5-10 minutes after a sudden power failure;
3. Larger aspect ratio (4.2:1 aspect ratio) and deeper liquid pool depth mean better treatment effect and larger treatment capacity;
4. According to the nature and concentration of the material, use motors and differentials of different powers. (554EP uses large differential speed, high-power motors ensure processing capacity; 554EC and EY use large speed ratios and small differential speeds, and low-power motors are more energy-efficient. );
5. A shock absorber is installed under the motor to avoid the impact of vibration between the motor and the centrifuge host;
6. The upper cover of the collection box adopts a double-layer structure and is lined with soundproof cotton, which reduces the noise of the centrifuge;
7. The collection box is equipped with a flushing pipe, so customers can flush the collection box even more;
8. Equipped with scraper and end scraper to prevent wear from turning solid, and equipped with slag stop ring to prevent material blocking on the solid side of the collection box;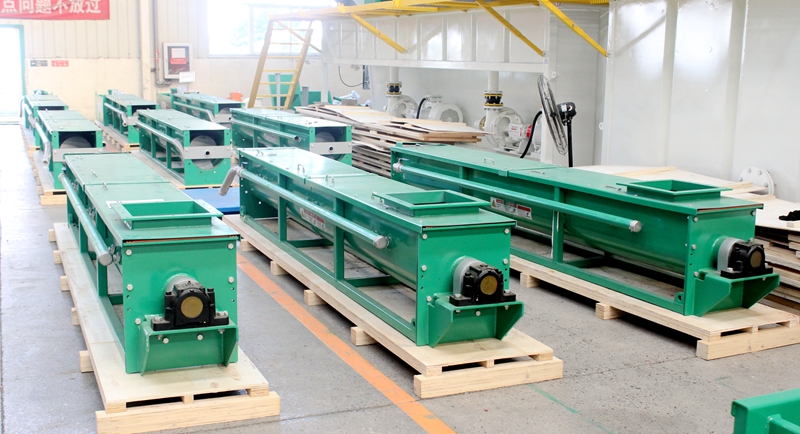 9. Three kinds of centrifuges, three different angles, three different pitches, and BD plates with corresponding diameters can be designed according to the different material concentrations to achieve better processing effects;
10. For the materials with high solid content and easy to cause wear, EP centrifuges have added slag discharge wear resistant wear sleeves, slurry outlet wear resistant sleeves, and wear-resistant alloy sheets are inlaid on the screw pusher, while EC The CY centrifuge mainly handles materials with low solid content and not easy to cause abrasion, and wear-resistant alloys are spray-welded on the liquid outlet and spiral blades;
In addition to the decanter centrifuge introduced above, GN Solids Control also produces a complete set of oil drilling solids control systems, trenchless and coalbed methane drilling rig mud recovery systems, piling and shield mud purification systems, drilling waste treatment systems, industrial environmental protection mining And other solid-liquid separation system.
If you are interested about our product, welcome contact us
Leave a Reply