GN Solids Control is well known for centrifuge manufacturer. If you check by google, you will find lots of centrifuge information about GN centrifuge, like GN centrifuge show good performance working in some country jobsite; GN big order centrifuge is ready for delivery; GN centrifuge daily operation and proper maintenance, GN centrifuge show in OTC oil show, GN centrifuge pictures etc…
Why GN centrifuge is so welcome by overseas and domestic oil drilling industry customers? Quality talks everything. And quality control test before delivery is very important factor. GN Solids Control generally will test the centrifuge in 2 stages.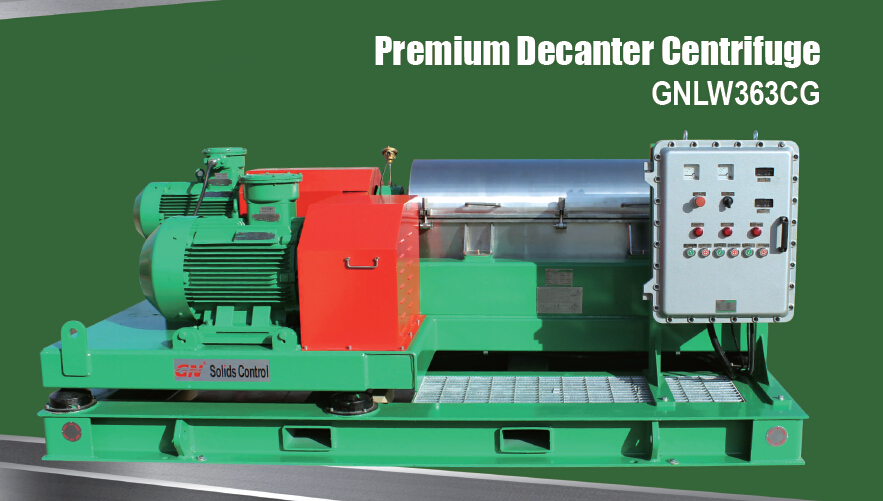 Stage 1: zero-loading centrifuge at high speed 3200rpm. Test the balance in 3 directions.
1) Test for bowl horizontal balance accuracy ≤7mm/s
2) Test for bowl vertical balance accuracy≤7mm/s
3) Test for bowl left/right balance accuracy≤7mm/s
Meanwhile, test the temperature change of necessary parts to make sure the temp. can come down.
1) Temp. for Main Drive Motor℃
2) Temp. for Back Drive Motor℃
3) Temp. for Feeding Tube End Bearing Base ℃
4) Temp. for Gearbox End Bearing Base ℃
5) Temp. for Gearbox End Outside ℃
6) Temp. for Gearbox ℃
7) Temp. For Ambient Temp.℃
This test generally will last about 4 hours. After that, the centrifuge will load with hydraulic water. Test items keep the same.
When delivery, the conformity of certificate and test report before delivery will together with centrifuge, to make sure it is qualified centrifuge and also make it easy for tracking if have some abnormal phenomenon.
In order to build a world class respectful centrifuge brand in the drilling industry, with reasonable price and high quality, GN Solids Control is getting more and more market share both in domestic market and overseas market.
Over 30 sets centrifuge for Egyptian big company, EMEC.
Big centrifuge order with vertical cuttings dryer for Baker Hughes in Russia
GN cuttings management system is also verified at Shell jobsite
One Ping to "GN Solids Control centrifuge test before delivery"
GN Solids Management centrifuge check earlier than supply | Posts Says:
May 30th, 2015 at 12:25 am

[…] GN Solids Control centrifuge test before delivery is a publish from: Mud Solids Control Equipment […]
Leave a Reply