GN Solids Control has been committed to the design and equipment manufacturing of solid-liquid separation processing systems for many years. Since its establishment, GN Solids Control has reached a long-term cooperative relationship with many well-known drilling companies, providing customers with various solid-liquid separation treatment solutions with high quality and quantity every year, and equipment required for solids control services, such as decanter centrifuges, vertical cutting dryer and other products.
Last week, GN Solids Control provided a well-known company with dual-track drilling fluid shakers for offshore drilling platforms.
With the continuous development of drilling technology, the drilling depth is getting deeper and the geological conditions are becoming more and more complicated, and the drilling construction has higher and higher requirements on the drilling fluid shaker. Therefore, the liquid vibrating screen was born.
The dual-model drilling fluid shale shaker is a combination of the linear shale shaker and the translational elliptical unit. It has the advantages of these two shale shaker. When drilling in the sandstone bottom layer, the linear shaker is used to meet the sand discharge speed. Fast, processing high volume needs. In the mudstone layer, the translational elliptical vibration trajectory is adopted to reduce the phenomenon of screen paste.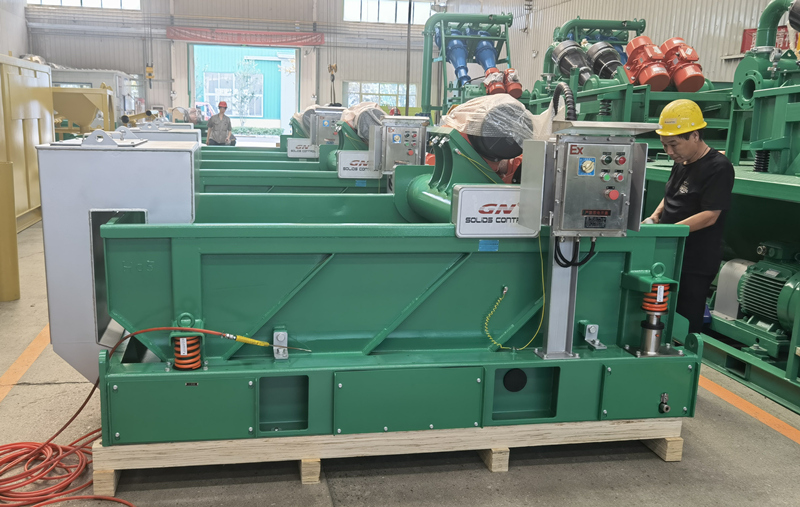 GN Solids Control dual model shaker has the following features:
The excitation force can be adjusted, and the high G excitation strength meets the separation of the specific gravity of the high-viscosity mud; the overall heat treatment of the screen box can meet the long-term work under high excitation strength; the bottom frame of the screen box is made of stainless steel, which has strong corrosion resistance and long service life; The box angle can be adjusted synchronously on one side, which can meet the requirements of the screen box angle adjustment without stopping, and the operation is stable; the plate frame screen and the wedge-type screen pressing device are convenient for the rapid replacement of the screen; the brand vibration motor, Martin motor or OLI motor is adopted ; Electrical components are selected from well-known brands such as Siemens or Schneider; the slurry feeding tank adopts cofferdam type or overhead type to buffer the mud and reduce the impact on the screen.
If you have any questions about solid-liquid separation processing equipment, welcome contact GN Solids Control.
Leave a Reply