GN Solid Control Co., Ltd. has provided a number of hydraulically driven decanter centrifuges for domestic and foreign customers. One of the international drilling companies is very satisfied with the two sets of hydraulically driven decanter centrifuges provided by us. Its hydraulic drive unit has excellent performance and impressive performance The convincing product quality conquered them. They used to only use centrifuges made in the United States, but after using GN centrifuges for nearly a year, they changed their minds. Recently, they bought a batch of hydraulically driven centrifuges from GN Solids Control. They said: "The centrifuges of GN Solids Control are the most cost-effective products in the world. We increasingly like to use GN Solids Control in drilling mud projects. The centrifuge is out."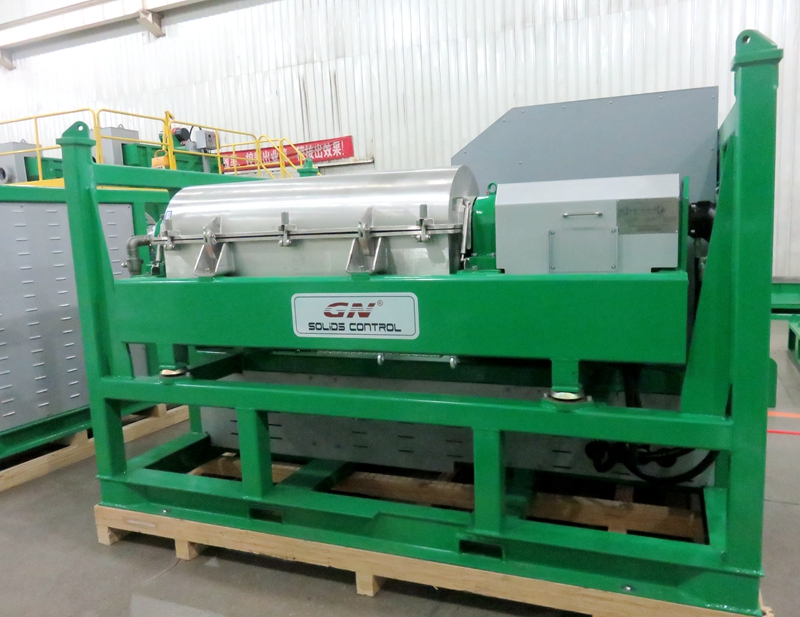 GN Solids Control has always paid great attention to the quality of the equipment. Every time we hear a customer's complaint about the equipment or use, we will do our best to deal with these problems, so as to turn it into our advantage. GN Solids Control professional engineers have always been committed to providing customers with the most satisfactory equipment. With these feedbacks from customers, GN Solids Control can make modifications or use new technologies to make our centrifuges better and better for client's drilling mud treatment job.
The GN Solids Control centrifuge is made of duplex stainless steel 2205 or 2304, and the discharge port is protected by a tungsten carbide wear-resistant alloy sleeve. GN Solids Control works closely with world-renowned suppliers. For example, we use SKF for main bearings and Siemens, Schneider, ABB, etc. for electrical components.also we choose high quality feed pump for centrifuge,it was German brand screw pump.
GN Solids Control always has a suitable decanter centrifuge, you are welcome to contact us.
Leave a Reply