GN-Solids control is a China solids control solution professional provider.We provide solids control worldwide solids control solutions.Our solids control solutions can be used in both onshore and offshore oilfield for oil gas well drilling fluids circulation-Drilling mud complete solids control solution
System For oilfield solids control solutions
The solid control system complies with SY/T6276 and ISO/CD14690 "Health, Safety, environmental protection and environmental management system of Petroleum industry". The process and equipment comply with API 13C and relating standards and regulations.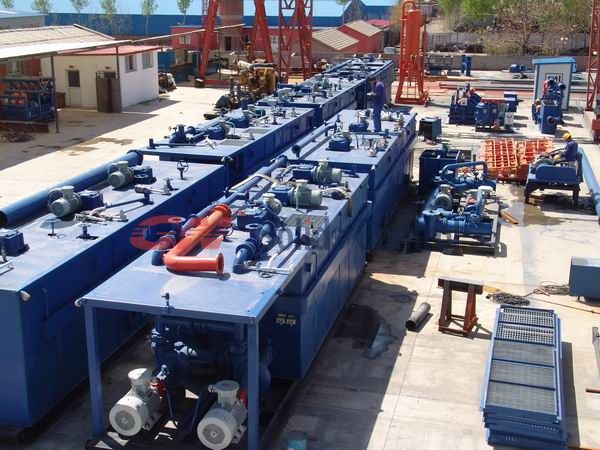 There are five-phase purification equipments as shale shaker, vacuum degasser, desander, desilter and centrifuge for the purification and circulation of the drilling liquid. This system is designed to guarantee the smooth performance of separation, circulation, injection and confection of the drilling liquid and to fit the space available and weight requirements of the subject drilling unit
The Solids control solutions  is explosion proof, anti-corrosion and leakage proof. The electric apparatus is DIIBT4 explosion proof, while the motor is out-of-door explosion proof motor.
To get solids control solutions from -GN solids control.Your best oilfield solids control solution provider.Best price,unlimited solutions.
One Response to "Oilfield Solids control solution provider"
1. atex pda's Says:
February 10th, 2012 at 4:15 pm

I get pleasure from, result in I found just what I was looking for. You have ended my four day long hunt! God Bless you man. Have a great day. Bye
Leave a Reply