Which one is the core facility of drilling fluids system, we all may think about shale shaker, mud cleaner, vacuum degasser, or decanting centrifuge. And I should also say no. Then I will tell you the answer, the VALVE, this is one facility which control all the equipment to make them work or not. Drilling Fluid Valve must met the demand for heavy duty replaceable seats -with that and only with that we changed everything. Production expectations were raised. Drilling fluid systems functioned more efficiently and effectively.
Good news from GN Solids Control
Submersible slurry pump and butterfly valve to Beijing
So we all will concern one question, the drilling mud valve manufacturer, I list some of the mud vavle manufacturers here, and may that help you all.
ITT Engineered Valves is a leading global supplier with 60 years of experience in the development, design, manufacture, installation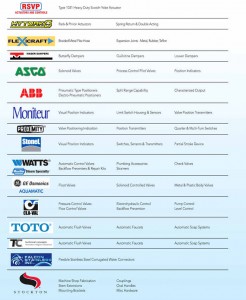 and automation of a variety of valve types. Engineered Valves innovations in gas, fluid, solids and slurry flow control valves are essential to the operation of many critical service industries that require products that have been Engineered for life.
Product offering includes diaphragm, ball, plastic lined, safety shut-off, knife gate, slurry, slide gate, wedge gate, butterfly, recycle/reject and actuated valves. Markets served include Chemical (CPI), Power Generation, Nuclear, Mining, Oil Sands, Pulp & Paper, Water Treatment, Pollution Control, Food & Beverage, Process and General Industrial.
They say the best inventions start with a sudden flash of illumination. That's exactly what happened when A.K. Velan first came up with the idea for a new steam trap a few months after he arrived in Canada in 1949 from Soviet-dominated Czechoslovakia. More than five decades later, that same innovative and entrepreneurial spirit continues to flourish in a company that has a proven portfolio of top-quality valves installed in industrial applications worldwide.
A major pinch valve manufacturer in South Jersey was bought out by a multi-national corporation which subsequently closed the operation in 1994.
Six former employees of this company started Onyx Valve Co. on May 1, 1995.
Since then our customers have made us the fastest growing pinch valve company in the world.
Golden Harvest, Inc., Golden Gates™ manufacturers a complete line of aluminum and stainless steel gates for distribution worldwide. These products, based on extensive experience in all types of environments, are the result of intensive research, computer, lab, field-testing, analysis, and customer input.
The Company is located in Burlington, Washington about 60 miles north of Seattle. Our 40,000 square foot manufacturing facility includes advanced fabrication, welding, and machining areas.
Henry Pratt Company manufacturers industry leading Butterfly Valves, Ball Valves, Cone Valves, Fire Protection Products and Control Systems. Stocked locally at our facility.
CLA-VAL's automatic control valves are specifically designed to meet the requirements of water utility systems, greatly improving supply and distribution system efficiency. We place special focus on ensuring that our products meet all applicable standards and specifications prescribed by the industry. From the most complex of applications to the simplest, our automatic control valves perform with precision and accuracy to provide exact control of pressure, flow, level, surge and pump control.
Tyco Knife Gate and Slurry Valves – The combining of Clarkson, L&M Valve and Rovalve products under Tyco Valves & Controls, gives you the widest selection of knife gate and slurry valves to choose from available from a single source.
Warning
: chmod(): No such file or directory in
/www/wwwroot/oilfield.gnsolidscontrol.com/wp-includes/plugin.php(390) : runtime-created function
on line
1
Warning
: chmod(): No such file or directory in
/www/wwwroot/oilfield.gnsolidscontrol.com/wp-includes/plugin.php(397) : runtime-created function
on line
1
Warning
: chmod(): No such file or directory in
/www/wwwroot/oilfield.gnsolidscontrol.com/wp-includes/plugin.php(402) : runtime-created function
on line
1
Warning
: chmod(): No such file or directory in
/www/wwwroot/oilfield.gnsolidscontrol.com/wp-includes/plugin.php(410) : runtime-created function
on line
1
Warning
: chmod(): No such file or directory in
/www/wwwroot/oilfield.gnsolidscontrol.com/wp-includes/plugin.php(415) : runtime-created function
on line
1
Warning
: chmod(): No such file or directory in
/www/wwwroot/oilfield.gnsolidscontrol.com/wp-includes/plugin.php(423) : runtime-created function
on line
1
Leave a Reply