The Introduction of Mud Control Equipment
Mud Control Equipment, usually referred as solids control system or solids control equipment. It contains shale shakers, sometime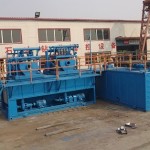 rig shakers, mud cleaners, decanting centrifuge and so on. In G.N. China, we always supply Fluids Processing System Shale Shaker Mud Cleaner Desander  Desilter Decanting Centrifuge Vacuum Degasser, Sand Pump, Mud Gas Separator, Jet Mud Mixer, Mud Agitator, Shear Pump, Submersible, Slurry Pump, Flare Ignition Device, Mud Gun, Mud Tank, Oilfield Equipment Parts,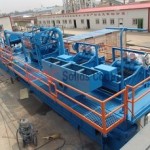 G.N. China is One Famous Mud Control Equipment Manufacture
GN Solids Control-Tangshan Guanneng Machinery Equipment Co., Ltd. Is a China  leading manufacturer  specializing  in complete line of  equipments for mud control system.GN Drilling mud equipments are widely used in Oil & Gas Drilling , HDD Mud System and Slurry Separation Plant.