Good news ! We are awarded another purchase order from Middle East HDD client. The client is local biggest horizontal directional drilling private company, and just wins contracts from government gas dept. They need more HDD rigs, HDD mud equipment to continue the project.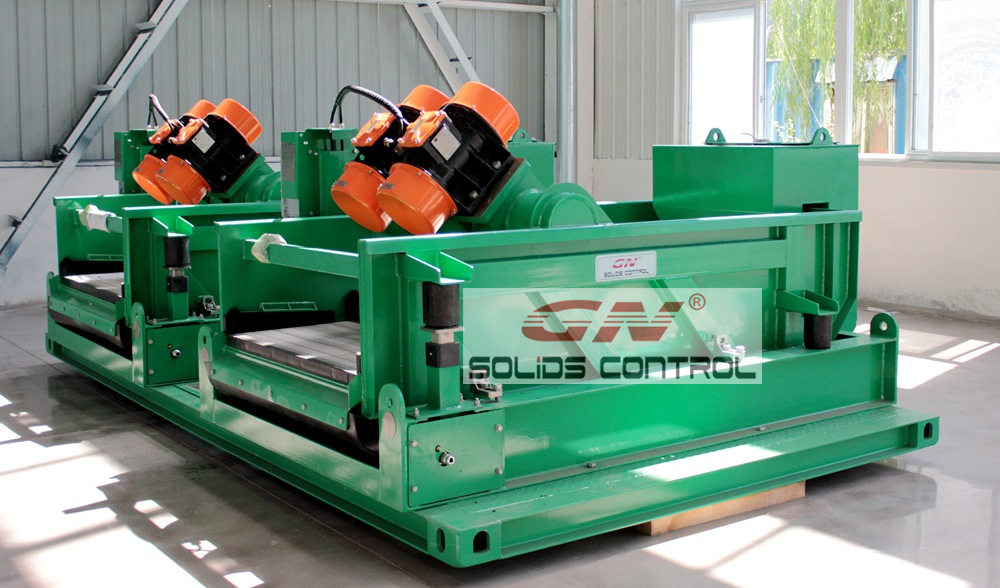 We have offered several times quotation in last year, including:
1) Double deck shale shaker with coarse steel screen.
The client need double deck shaker, up deck 2mm shaker screen to remove all stones, down deck 0.5mm shaker screen to remove fine solids. The client don't like carbon steel screen, and require PU material screen for longer lifetime.
We have rich experience in double deck linear motion shale shaker manufacturing, as well as PU material shaker screen. We have confidence the client give issue repeated order if they need more.
2)  Assembly unit with desander cones and desilter cones
The client don't need the mud cleaner, three in one unit which include desander cones, desilter cones and down deck shaker. Instead, he require assembly unit with desander and desilter cones.  This is good to save footprint in mud tanks, and also lower down the unit price, spare parts cost.
We customize the assembly unit as per the request from client.
3) 3ea centrifugal pump
2ea centrifugal pump feed to the assembly unit of desander cones and desilter cones. 1ea centrifugal pump as backup. Or will be used in other application.
4) Economic standard mud system
As the client have different project, and they also need one compact mud system, economic standard, GNMS-500D. This unit is generally used for piling project, 2 stage separation with screen / desander cones, to remove the big solids.
We also have other capacity for option, including 200gpm GNMS-200D, 500gpm GNMS-500D, 1000gpm GNMS-1000D.If the client project require better fine solids removal, may require higher standard mud system with 4 phase separation. We can offer the turnkey solution per client's request.