GN has 6 units of flare igniters in stock, they are widely used for oil & gas drilling operations, usually works together with GN own designed mud gas separator. The flare igniters are used for connecting to the gas discharge line of mud gas separator, and fire the dangerous gas from the drilling mud like H2S. GN manufacture the flare igniter according to API &ISO standard, which meet most of the oil industry applications.
flare igniters in stock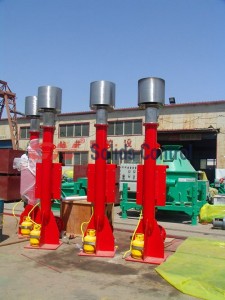 The upper part of the flare igniter is stainless steel, and it is designed for rain proof , water proof in the oilfield. The major components for the electrics are from famous brand like Siemens or Schneider. The power of the electric can be directly from industry normal power, or users can charge the battery and take the unit for remote areas application. GN flare igniter is with remote control, and PLC is optional available for less manpower notice for continually and automatically working.