After operating the solids control system with the working of the drilling, to save cost, lengthen the life of shaker screen is very important, the essential thing is an active screen maintance program.
Screen panel flexing caused by dirty, missing or worn deck rubbers. Clean dirty deck rubbers or replace missing or worn deck rubbers. Always change all deck rubbers in the affected section of the shaker.
OLD WAY TO CLEAN SHAKER SCREEN
Remove any solids that become adhered to the screen cloth. Use a water hose or pressure washer to clean screens.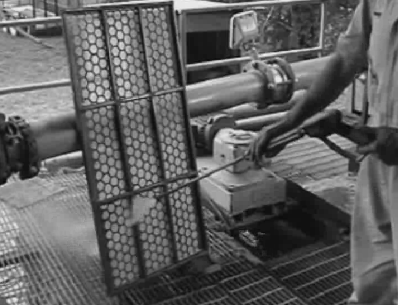 NEVER clean screens with a wire brush. If screens become blinded with near size particles it is best to remove and wash with a pressure washer from the back side. Always clean screens if the shaker will be idle for a long period of time. Mud and cuttings that are allowed to dry on screens will eventually lead to premature failure. Continue reading »