GN will join ADIPEC 13-16 November 2017 (the Abu Dhabi International Petroleum Exhibition and Conference)
Booth Number:10250
We can meet at Abu Dhabi and disscuss how to make solids control more efficiency and provide better service
Our new product plan and supply advice will discuss with you at ADIPEC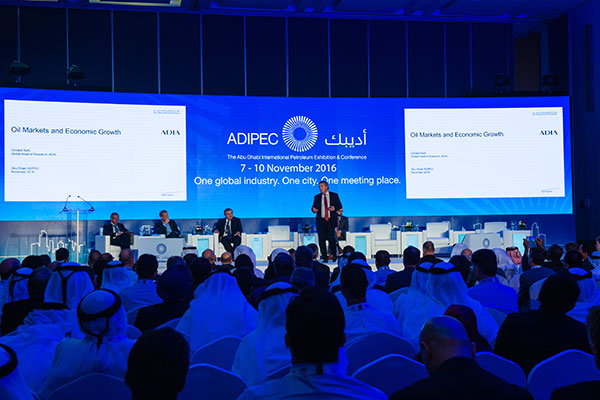 Recently, GN received many good comment on theshaker screen performance on site. also, it means the the developing on screen fabrication technology.
For now, GN's shaker screen facility is able to fabricate the replacement screen for almost all the famous brand in the industry. freshed developing composite frame screen can proved onsite for working time 300~700 hours according to working condition with various mud composition, temperature etc.
To keep reliable quality, GN also designed strong package box for the screen. From screen to packing, both give a magnificent and classy impression. The package is provide with or without GN Logo for clients' resale purpose.
ADIPEC is one of the world's most influential events for the oil and gas industry. As a premium exhibition and conference platform, ADIPEC hosts hundreds of speakers, thousands of exhibiting companies and tens of thousands of trade professionals from around the world.
The Abu Dhabi International Petroleum Exhibition and Conference (ADIPEC) 2017 will be the premier meeting place for energy ministers and C-level executives from the world's oil and gas giants that will convene under the theme: "Forging Ties, Driving Growth." It is expected that there will be more than 200+ sessions across the Technical and Non-technical conferences.
ADIPEC's inaugural 2016 Security In Energy Conference brought together for the very first time, cyber and critical infrastructure security experts and oil and gas executives to discuss the real life security threats and challenges facing the oil and gas industry.
Offshore & Marine at the Abu Dhabi International Petroleum Exhibition and Conference (ADIPEC) has rapidly become a must-visit zone. The next – third – edition of the co-located annual ADIPEC event builds on the success of previous editions, attracting more exhibitors, more visitors and a larger conference stream.
The four-day event includes a waterfront vessel display area, over 8,000 sqm of exhibition space housing more than 150 exhibiting companies with access to 15,000+ professionals from around the world, plus a dedicated Conference theatre for a mixture of strategic and technical sessions.
Hope GN solids control and every visiter have a good time at ADIPEC2017