Recently, GN Solids Control has completed a batch of drilling liquid shale shaker and mud cleaners that are satisfied with three petroleum drill drilling drilling mud. With the upgrade of GN  solids control technology, the product launched to customers this time is the new -generation J version solid control shale shaker. The upgraded J version of the shale shaker is greatly improved in the performance, the convenience of operation, and the durability, which can better meet the long -term stable use needs of drilling mud solid -control field operations.
       The solid control shale shaker is one of the core equipment of drilling mud solid control. I believe everyone is no stranger to shale shaker, because it is essential in oil drilling. When the drilling fluid is returned with a large amount of rock chips through the mud distributor, the first device entered is shale shaker. Its main function is to make preliminary coarse sieves on drilling mud, which mainly separate large granules. The number of shale shaker screen can be from the API 10 to the API 325, which can be selected according to different work choices, so that the shale shaker can be separated from the particle size range and meet the different requirements of customers for different scenes. GN SOLIDS Control sells more than 200 shale shakers each year, with mature production technology and excellent technical teams. Today, GN Solids Control's technical team has developed a new generation of solid control shale shakers. Compared with the previous version of the shale shaker, the J version solid The main advantage of the control shale shaker is as follows: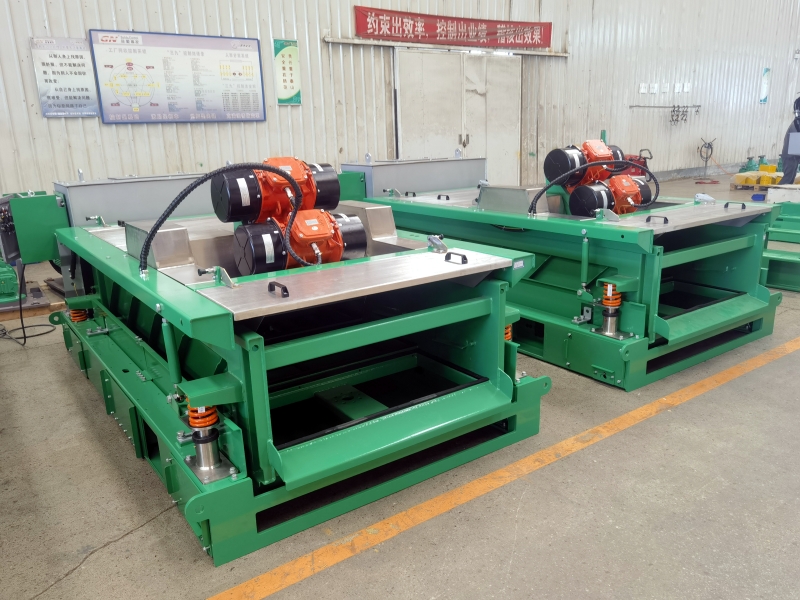 1. The bottom frame adhesive adopts a new generation of patented technology, with good abrasion resistance, long service life, and convenient replacement.
2. It can facilitate the selection of drilling liquid shale shaker and mud cleaning device.
3. It can facilitate the customer's shale shaker and installation of the negative pressure device, and convert it into a negative pressure shale shaker.
4. It can be more convenient to adjust the angle of the shale shaker box.
5. Shale shaker stainless steel bottom frame support device, which can better meet long -term marine drilling anticorrosion.
6. High -intensity imported well -known brand vibration spring, good performance, long service life.
     GN Solids Control is a professional solid control and waste processing equipment manufacturer. The equipment produced not only occupied a place in the domestic market, but also exported to more than 70 countries abroad. Its main products include shale shaker, decanter centrifuge, cleaning device, centrifugal pump, agitator, etc. The industry is developing, and the times have improved, and GN Solids Control has not stopped. In terms of quality, we strive to use users with peace of mind; in the intersection, we will actively cooperate with the project requirements; in terms of service, we will do our best to our customers; in terms of price, we will let customers get the most valuable products.