Recently, the separate skid-mounted cutting dryer and decanter centrifuge produced by our company have been assembled and commissioned, and will be sent to an internationally renowned oilfield service company. use for drilling cutting waste management.After the user of the project visited our company to carry out the heavy-duty test machine acceptance of this equipment, we gave a high evaluation to the processing volume and dryness of our company's vertical cutting dryer and other equipment in oil-based mud treatment.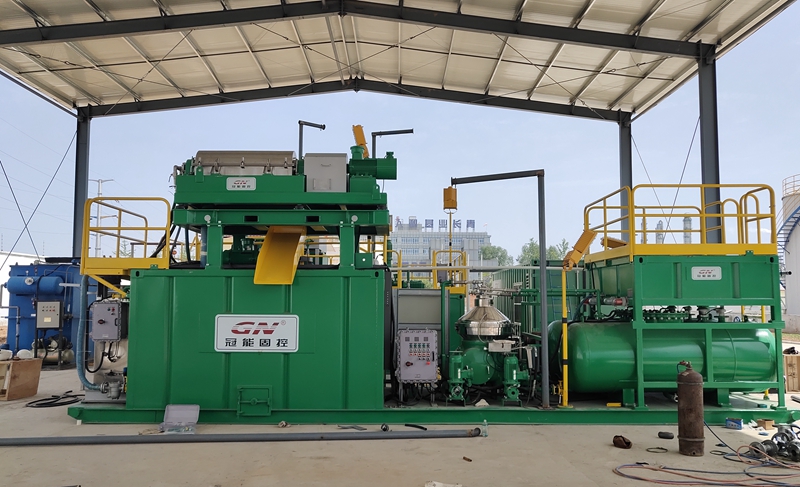 The project mainly includes 4 sets of GNLW363C-VFD decanter variable high-speed centrifuge and 2 sets of GNCD930E-GP vertical cutting dryer. The GN Solids Control GNLW363C-VFD type decanter high-speed centrifuge for this project is specially designed for the characteristics of high density and high solid content of waste slurry. By optimizing the structure of the centrifuge drum, the processing capacity of the centrifuge is greatly improved And improve the dryness of the discharged solid phase. The GNCD930E-GP vertical cutting dryer for this project reduces the probability of internal blockage by optimizing the internal rotor structure and support structure, reducing the labor intensity of maintenance personnel and reducing maintenance costs. The designed processing capacity of the equipment is 30 tons per hour, and the oil content of the cuttings after drying is below 5%.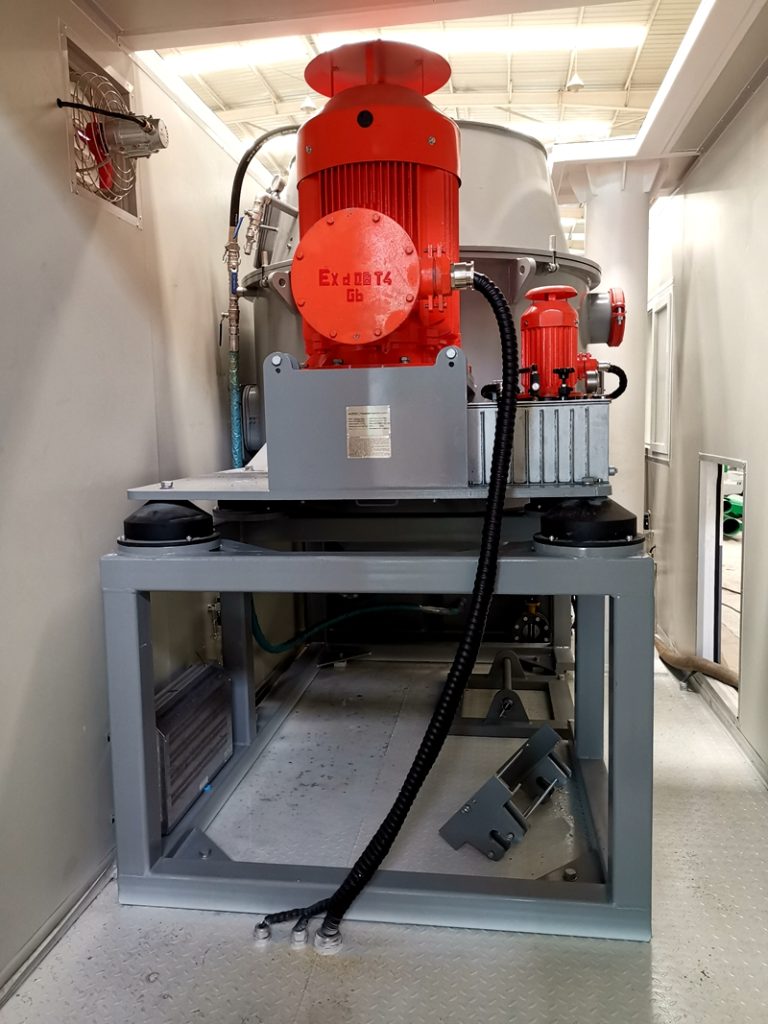 Our company now has multiple sets of drill cuttings drying systems serving multiple oil fields at home and abroad, and treats water-based drill cuttings and oil-based drill cuttings separately. In addition, our company has also reached a strategic cooperation agreement with Russia's largest mud service company, and became a supplier of Gazprom (abbreviated as Gazprom), supplying solid control equipment all year round.
If you are interested about this news, welcome contact GN Solids Control to get more detail