Russia oil drilling market prefers to buy more and more solids control equipment from China as the strained relationship between Russia and US. Since 2014, The sales amount to Russia have a big percentage for our exporting business.
1)Mud Cleaner:
GN Mud cleaner is combination of shale shaker, desander cones and desilter cones. Three units in one make the footprint much smaller, save lots of space for the surface of mud tank system.
GN have different type shale shaker, with 2 panel, 3 panel or 4 panel. Thus, the mud cleaner is also different which can be 2 panel, 3 panel or 4 panel deck shaker.
The mud cleaner treating capacity also decided by the desander cones qty or  desilter cones qty, which can be 200gpm, 500gpm, 800gpm,1000gpm or  1500gpm. We can control the treating capacity by the quantity of desander or desilter.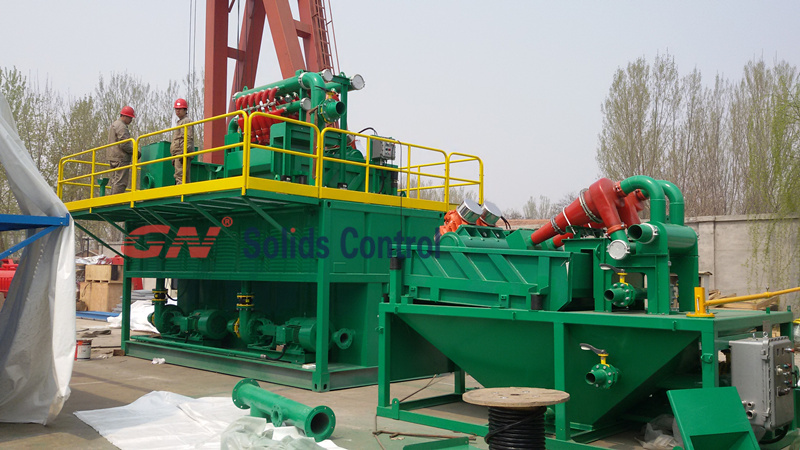 2) Decanter centrifuge
GN Decanter centrifuge have different options. For oil drilling, the most popular centrifuge model is GNLW363 and GNLW452. GNLW363 is high speed centrifuge with 14inch bowl size and can be used with fixed speed control panel or variable speed control panel; GNLW452 is middle speed centrifuge which is specialized for barite recovery or big solids separation.
Except for above two model centrifuge, we also have another model centrifuge in different bowl size. Pls check more from GN website:  GN Decanter centrifuge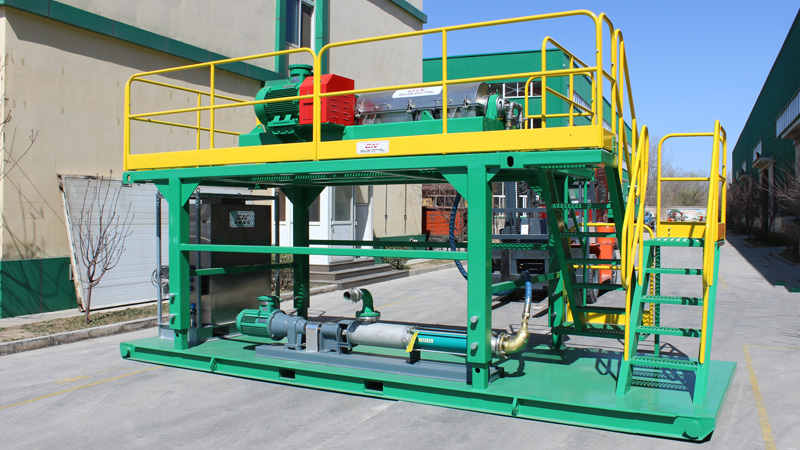 3) Vertical cuttings dryer:
GN vertical cuttings dryer is used for drilling waste management. As to support the environmental protection, we design the machine as per the request from government policy. Up to now, the centrifuge show super working performance when deal with oil based mud drilling cuttings, saving lots of cost for clients on the OBM drilling cuttings treatment, in separation and transportation.
If you need any support on solids control or drilling waste management, pls contact us freely.